hello bloggie..skarang semua yang berkaitan aku ,,aku letak -ie kat belakang tu..hehe,,saje je..
BEAR-bearie=berry(ejaan). *merepek sekejap*
nak merepek lagi,,ermm,,hari ni ramai orang emo kat twitter lah..laki2,,pompuan,,sume pon emo hari ni..aku nak terase,,nanti tulis #ehTeraseKe..kalau aku tny knape ,,nanti tulis: that awkward moment is when the person that make u sad, ask u what happen..(sumber dari twitter)..so,,lebih baik berdiam diri..tapi x pelah nak luahkan prasaan kat twitter,,sbb tu account ampa kan..suka hati ampa la nak buat ape..macam aku tulis sblum ni,,kalau nak kutuk pon,,dalam hati je ea :) *PeaceNoWar
okay,,ni main thing yang aku nak citer..lagi sekali post pasal korea..#TengahDemamKorea.
tajuk cter ni which star are you from..aku beli sbb ade kim rae won..mule2,,aby cakap citer x best..tapi bile aku tgok watak pompuan die amat bodoh(bukan buat buat)+comel gile,,terus aku suke sgt!!!
n dyorang punye lakonan natural giler..seres aku suke..overal,,aku suke lah citer ni..better than my love patzzi..aku bagi 4 STARS.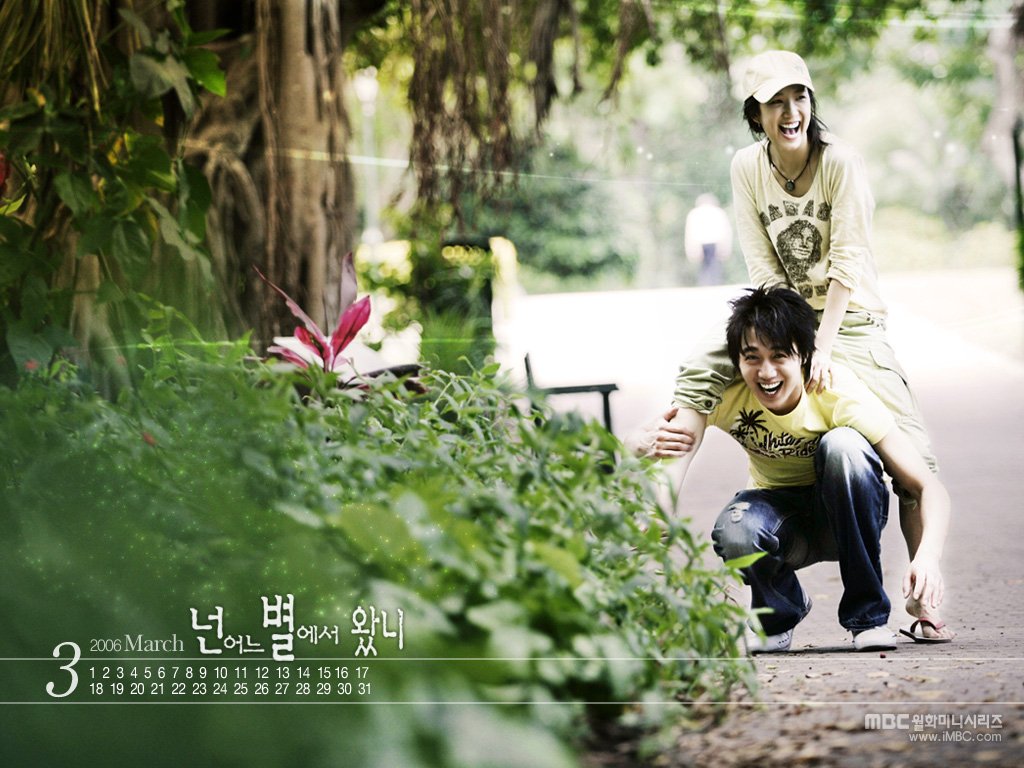 Citer ni nak kate citer sedih,,x lah sesedih citer korea lain yang lagi sedih,,tapi boleh tahan lah sedih die..maybe sebab watak heroin yang sgt2 BEST menyebabkan citer ni x delah sedih sgt..
Actually aku mengharapkan sad ending (sebab dah lame x tgok cter yg sad ending),,tapi ape2 pun,,aku puas hati sgt dgn ep last (ep 16)..sebab buat aku gelak besar..kelakar lah heroin!!!
ranking citer korea version anis :)
Sassy Girl Chun Hyang
My Girl
Winter Sonata
Which Star Are You From
Stairway to Heaven
Sad Sonata
Dream High (satu-satunya citer baru yang aku suka setakat ni)
Save your Last Dance For Me
My Love Patzzi
yang lain2, aku x rase best kot..owh,,lpe plak,,mgu dpan da start our CNS module, one of the toughest module (according to our senior). aku mmg x prepare utk menghadapi module baru+proffesional exam..even mgu dpan dah msuk module baru,,tapi aku ttap nak beli love story in havard..sbb ade kim rae won :)
oklah,,spi sini je..annyong bloggie :)